Stoked to be part of the Surfing Heritage Auction this past weekend present by Quiksilver. There was an incredible collection of vintage surfboards, posters, books and artwork. Really cool to see and hear some of the history behind the art of riding waves. The night finished off with a great set of music by the Mattson 2 and Ray Barbe.
"Sunset Glass Off" 24" x 36" Birch wood print sold.
Ray Barbee jamming.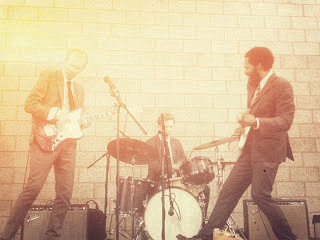 The Mattson 2 and Ray Barbee.
Packed Auction House
This book "The Surf Riders of Hawaii" documents surfing first photos by A.R. Guerry Jr. sold for $28,000. There are only eight known to exist.